Don't Miss 'Em! Upcoming Events
Aug 29 : 8:00am :

Room Parent Breakfast

Aug 31 : :

Parent Orientation Grades 3-6: 6:45-7:30pm

Aug 31 : :

Parent Orientation Grades K-2: 6-6:45pm

Sep 1 : :

Fremd Open House

Sep 2 : :

School Pride Day

Sep 5 : :

Labor Day - No School

Sep 6 : :

Plum Grove JH Parent Orientation

Sep 7 : 7:00pm :

PTA General Meeting (Police Safety)
More events in the calendar»
Latest News & Reminders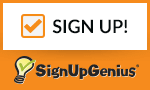 Interested in volunteering as a Room Parent? 
Click the SIGN UP! button to volunteer.
 Use Access Code: PHParent17
Join the Pleasant Hill PTA for 2016-2017:
Register for your annual membership HERE! 
Like ice cream, music, friends, and fun?  Join us for the Back to School Picnic on August 25th from 5:30-7:30pm.  While at the picnic, check out our Spirit Wear and Birthday Book Club offerings as well.
Mark your calendars for Parent Orientation on August 31st.
Grades K-2 is from 6:00-6:45pm 
Grades 3-6 is from 6:45-7:30pm
SPARK kiddos have the opportunity to recite the Pledge of Allegiance at the Board of Education meeting on Wednesday, September 14 at 7:00 at Sundling Junior High.  Please email sarahwintertj@comcast.net if your child is interested!  It's a great way for us to show off our kids and spread the word about how awesome our SPARK community is!  They don't need to stay for the board meeting - students will be out by 7:15!
For more information on SPARK, or to get involved, check out the District 15 SPARK info page.
The first SPARK meeting of the year is Monday, September 26 from 7-8:30 at Sundling, where Gina Musielski from StarNET will be talking about facilitating and nurturing friendships for kids with special needs.  As the school year starts back up, it can be stressful for all kids to navigate both new friendships and those with kids they haven't seen as much over the summer.  Gina will be giving tips on how to make our kids feel confident in themselves and their relationships with their peers.
Volunteers Needed: 
Fundraising Opportunities: 
Do you have Box Tops for Education sitting around your house hiding somewhere? Collecting Box Tops is a fun and easy way to raise money for our school. For every Box Top we collect the school earns 10¢. Last year we collected $1,300! Happy clipping.
Stay Connected:
  Drop Off and Pick Up procedures:
  click here for details.